Commercial Roofing Services For Businesses In The Columbus Area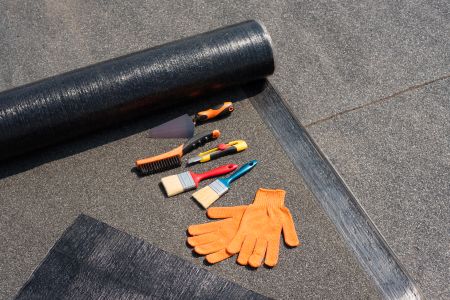 If you're a Lancaster business owner in need of professional commercial roofing services, give your top Lancaster roofing contractor a shout. Exterior Improvements is here to serve Lancaster business owners with expert commercial roofing services.
Commercial Roofing Company
Exterior Improvements is happy to serve fellow business owners in our community! From expert commercial roof repairs to full roof replacement, we are a roofing contractor that delivers excellent commercial roofing results that will last for years to come. From an expert consultation with one of our pros to a photo finish, you can depend on us to deliver the best commercial roofing results around. Give us a call today to learn more about our commercial roofing services.
Commercial Roof Repairs
Somewhere in Lancaster, there's a roof on a commercial building that needs a little TLC at this very moment. If you're the owner of that building (and roof), give us a call for outstanding commercial roof repairs. Regardless of how big or small the job may be, our commercial roof repair service covers it all. Call us today to learn more about commercial roof repairs.
Commercial Roof Replacement
For those commercial building roofs that are beyond repair, one of the commercial roofing services that we offer is full roof replacement. Sadly, no matter how well your roof was built, it won't last forever. Fortunately, we're experts at replacing the roof of your commercial property with a new one that is stronger and longer-lasting than ever! Contact us today for a full consultation to determine your needs, and we'll deliver a stellar commercial roof replacement that will wow you, your staff, and your clients alike.
Need a new roof? Contact a Columbus area roofing contractor today