Roof Replacement: A New Roof To Protect Your Columbus Area Home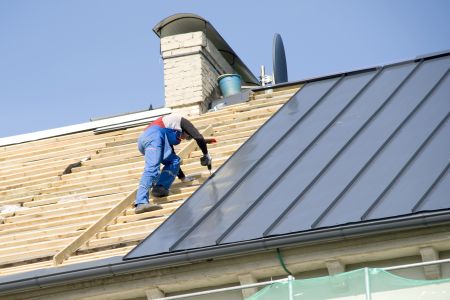 If the roof on your Columbus property is a little worse for wear, it may be time for a full roof replacement. If you're in need of a roof replacement, Exterior Improvements is the Columbus roofing contractor to trust.
A good roof can last a while, but like anything, it won't last forever. Even a well-built roof begins to wear out after years of facing the elements. When it's time for a roof replacement, trust the #1 roofing contractor in Lancaster with the job!
Roofing Built To Last
Before we perform any roof replacement service, our friendly roofing professionals complete a thorough consultation to discover your roofing needs. We offer a variety of materials for flat and angular roofing for commercial and residential clients, including:
Asphalt Shingles
Metal Roofing
Rubber Roofing
Don't Delay - Schedule Your Roof Replacement Today
If your roof is wearing out and regular roof repairs just won't cut it, get in touch with us today to schedule a roof replacement. We look forward to hearing from you!
Need a new roof? Contact a Columbus area roofing contractor today