Exterior Improvements: Columbus's Premier In Roofing Contractor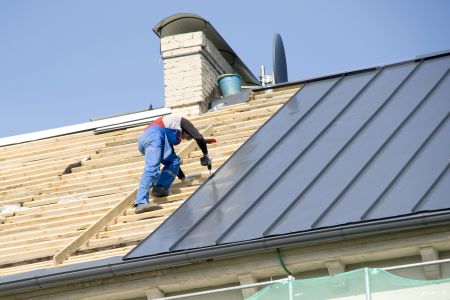 Are you looking for an expert roofing contractor in Columbus? If so, look no further - give Exterior Improvements a call if you're looking for a trustworthy Columbus roofing contractor.
We are an experienced roofing contractor that has been delivering quality service to residential and commercial contractors alike in Columbus for a long time. Some of the roofing services that Columbus residents and business owners have come to rely on from us include:
Roof Repairs
Commercial Roofing
Gutters
Seamless Gutters
The Best Roofing Contractor In Columbus
We've earned our reputation as the top roofing contractor in Columbus because of three very distinct traits: hard work, caring customer service, and delivering quality roofing services.
For us, each of those three things is very important. We work hard to deliver quality roofing results for Columbus clients, and we always treat you like family.
Columbus Roof Repairs That'll Last Decades
Don't hesitate to schedule your next roofing service - call us today! We look forward to hearing from you.
Reviews & Testimonials on Exterior Improvements in Columbus, OH
There are currently no reviews or testimonials, check back soon!
Need a new roof? Contact a Columbus area roofing contractor today