Roof Repairs Provided By The Best Crew In The Best Columbus Area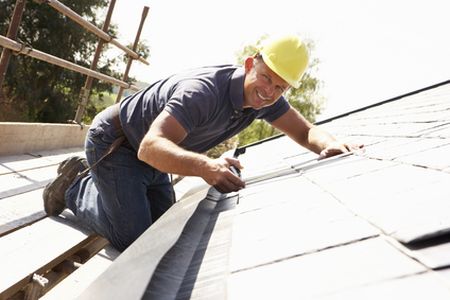 If you're in need of serious roof repairs, the best roofing contractor for Lancaster has you covered. Give Exterior Improvements a call for all of your Lancaster roof repairs needs!
We didn't earn the reputation of being Lancaster's best roofing contractor by simply doing good work. Our roof repairs professionals work extremely hard to perform roof repairs that will last the lifetime of your roof.
A Damaged Roof Can Cause Major Issues For Your Home
Damage to your roof can cause some serious irreparable damage to the interior of your home. Issues such as:
Holes in your roof
Weakened roof structure
Damaged shingles
Can lead to bigger problems, such as:
Water damage.
Pest infestations.
Interior invasion of mold and mildew.
If your roof is in need of repairs, call us today for an assessment. Our experts can determine what kind of roof repairs you may need via a thorough check. We can also determine whether or not you'd be better off with a roof replacement.
Need a new roof? Contact a Columbus area roofing contractor today