The Pros And Cons Of Vinyl Siding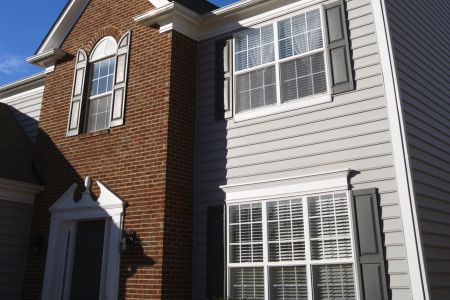 If you're looking into getting vinyl siding for your Lancaster house, odds are good that you've done some research into the product and the installation process. You've looked into pricing, into comparisons between vinyl siding and aluminum siding, and probably even into a good roofing contractor that can install it for you.
One thing you may not have looked into, is the pros and cons of vinyl siding. Fortunately, we can give you some info on both sides today. If you need more info outside of this blog, give our friendly pros a call today!
Some Pros Of Vinyl Siding
Overall, vinyl siding boasts many pros if you choose to have it installed. Some of the pros of vinyl siding include:
Low Expense: Choosing vinyl siding can be very easy on your budget.
No Need To Paint: Vinyl siding comes in various styles and colors, and therefore does not need to be painted unless you want to add your own flair to it.
The Material Is Low Maintenance: For the most part, vinyl siding can be washed easily with a water hose. No need to fear the need for pressure washing!
Some Cons Of Vinyl Siding
For all of its positive qualities, vinyl siding does, like anything, have a few cons if you choose to have it installed. Some of the cons of vinyl siding include:
Installation Isn't Always Easy: While installation of vinyl siding isn't impossible, it isn't necessarily the easiest task. Unless you want a lot of cracked or warped siding pieces, it's important to find a well-trained installation pro - like the pros at your leading Lancaster roofing contractor - to handle the task.
Vinyl Isn't Always Forgiving: Vinyl siding is fairly simple to maintain, but it's a material that you have to be very careful with. If you live in a fairly sunny place, vinyl siding will darken after some time, and it's tough to revive its color. If your siding cracks, you won't be able to patch it. That cracked piece will need to be replaced.
It's Bad For Your Home's Value: Unfortunately, installing vinyl siding tends to lower the value of your home as opposed to boosting it. The reasoning for this is that vinyl siding can make your home look "flat" instead of "full", leading home buyers to disregard the material as inferior.
If you feel the need to learn more about vinyl siding, don't delay - call us today! Our friendly pros are always here to help.
Need a new roof? Contact a Columbus area roofing contractor today