Three Reasons To Choose Asphalt Shingles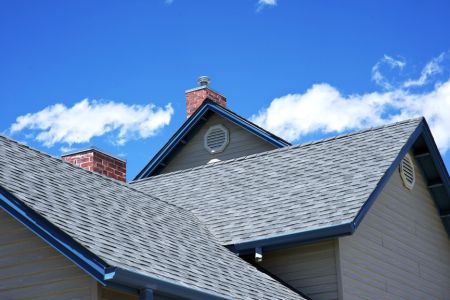 As your top roofing contractor, we're proud to consider ourselves experts on roofing shingle types. After all, what good is a roofing contractor if they can't help you find the perfect shingles for your roof when you're having one put on your house or you're in need of a roof replacement?
Many a roofing contractor will agree that asphalt shingles are some of the best shingles you'll ever put on your roof. They come with many benefits, but today, we're only going to talk about three. If you'd like to hear more reasons why you should choose asphalt shingles for your roofing project, give us a call and our friendly roofing pros will be happy to chat!
#1: Asphalt Roofing Shingles Are Fire-Resistant
This reason alone is why a choice roofing contractor will choose to use asphalt shingles for a roofing project. Asphalt shingles are safe for your property in many ways, with fire resistance being one of those. In the event that you find your home is in the unfortunate position of being on, or close to, a fire, asphalt shingles will protect your roof - and your home - from suffering a great deal of fire damage.
#2: Asphalt Shingles Are Tough Enough To Withstand Weather Damage
Other shingles are tough, but many easily fall prey to elemental damage from:
Wind-blown debris.
Heavy rain, snow, or hail.
Heavy sunlight.
This leads to a need for multiple unnecessary repairs in a short amount of time. Asphalt shingles are built to resist damage and wear from the elements, meaning they help your roof last longer than if you had other types of shingles.
#3: Maintenance For Asphalt Shingles Is Inexpensive
Other types of shingles require multiple washings over the course of a year to keep them clean and in shape. Asphalt shingles require very little maintenance to keep your roof looking and functioning at its best. At most, you only need to have asphalt shingles washed once per year to keep them up.
If you'd like to hear more about the benefits of asphalt shingles from your top Lancaster roofing contractor, give us a call today. We look forward to hearing from you!
Need a new roof? Contact a Columbus area roofing contractor today