What Are Seamless Gutters?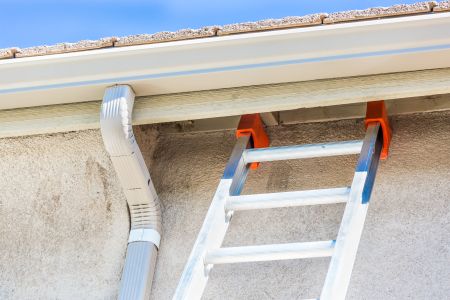 When customers call asking us about gutter replacement, we get a lot of questions about seamless gutters. Many clients, first and foremost, want to know what seamless gutters are. Of course, there's no better place to ask than your local roofing contractor.
As your top Lancaster roofing contractor, it's important to us to be able to educate our clients on the difference between typical sectional gutters and seamless gutters. Today, we hope that we can shed a little light on those differences.
Seamless Gutters Are A More Efficient One-Piece System
Seamless gutters are the preferred gutter system to install by any roofing contractor because they are far more effective than sectional gutters. Why does your top local roofing contractor prefer seamless gutters? Because they are more efficient at protecting your siding from runoff and debris than sectional gutters.
Typical sectional gutters are composed of several different pieces, which creates "seams" in between pieces when joined. When sectional gutters wear down, those seams begin to leak, allowing runoff to drench siding in water and debris, causing abrasions and hard water stains.
Seamless gutters are a one-piece system that allows for more efficient flow and lessen the risk of runoff and debris touching your home. This alone makes seamless gutters worth the extra investment.
Seamless Gutters Tend To Last A Little Longer Than Sectionals
Sectional gutters are usually made from plastic. It's a durable, high-quality plastic, but plastic nonetheless. The plastic material can compromise the structural integrity of your gutters, causing them to wear out and fail quickly. When your gutter systems wear out and fail, they expose your home to the elements.
Seamless gutters are made of high-quality, super-durable aluminum. When seamless gutters are maintained properly, they will last you for a number of years. In fact, they tend to last far longer than traditional sectional gutters.
When you have questions about seamless gutters, we are the roofing contractor to ask! Give us a call today if you have more questions about seamless gutters.
Need a new roof? Contact a Columbus area roofing contractor today